110th Daily Writing Challenge
By Bernardus Ari Kuncoro
Let us take a look at the graph below.
The goal of finance department includes planning for, obtaining, and managing a company's funds. There should be some people in a team who are responsible for three activities: human resources, accounting, and procurement. This department answers the questions about how funds should be spent and raised. The department also makes some financial health analysis for the business in the short or long-term period.
Chief Financial Officer (CFO) is the leader of Finance Department, who is one of the most important "C-level" executives. CFO is responsible for reporting company results to the financial community. Even public especially if the company is already listed in the stock exchange market.
Finance also includes Human Resources (HR) in many business organizations and the Legal department as well. It is very common for the CFO to have Vice Presidents (VPs) of HR, Accounting, and Legal as direct reports.
HR contains functions like employee training, compensation and benefits, and recruiting. Accounting has multiple functions such as Accounts Payable, Receivable, record-keeping and cash flow. While the Legal department is responsible for contracts, copyrights, and various negotiations on behalf of the company.
Last but not least, procurement division. During Covid-19 pandemic, since most of the business organizations especially in retail, tourism, and transportation got impact, procurement might be under the finance. This is needed because between finance and procurement should have synergy and good coordination. Thus, the spending and income should be balance.
But in normal situation, procurement can be separated or under operation and having Legal division, instead.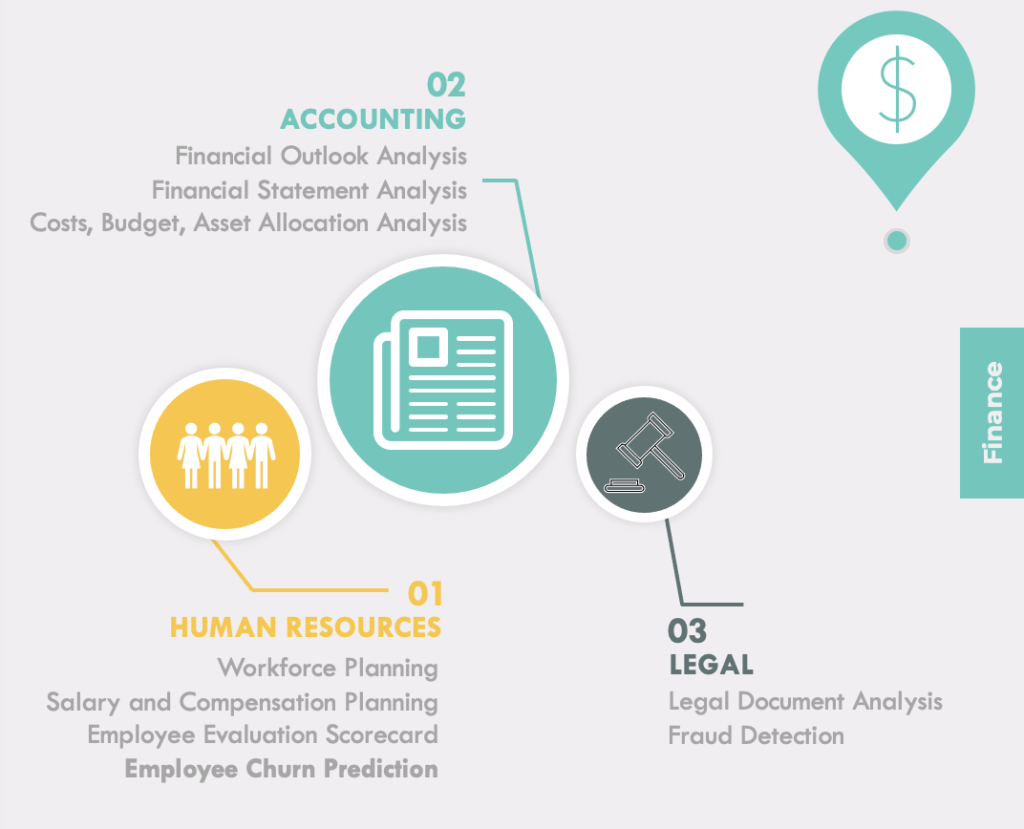 To be continued
Kalideres, 18 July 2021