Tantangan Menulis Hari Ke-38 Batch Kedua
Oleh: Bernardus Ari Kuncoro
Melanjutkan tulisan kemarin, saya ingin menyampaikan hasil analisis robot Dave AI untuk lagu Maaf.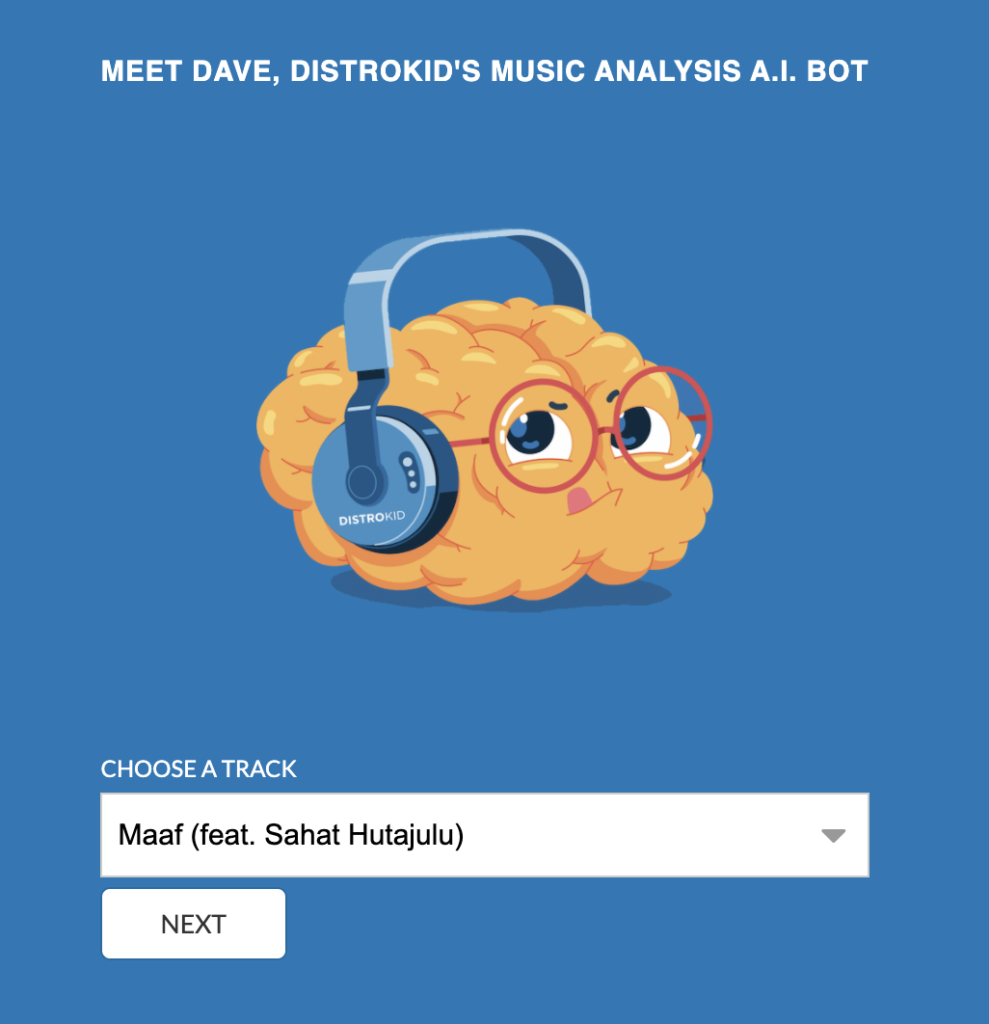 Berikut ini adalah hasil penerawangan Dave. Cukup kece badai hasil analisisnya, ya robot pintar ini. Well, buat para data scientist harap waspada! Hihi. Mulailah belajar untuk memanfaatkan atau mengotomasi kegiatan rutin! Note to myself as well.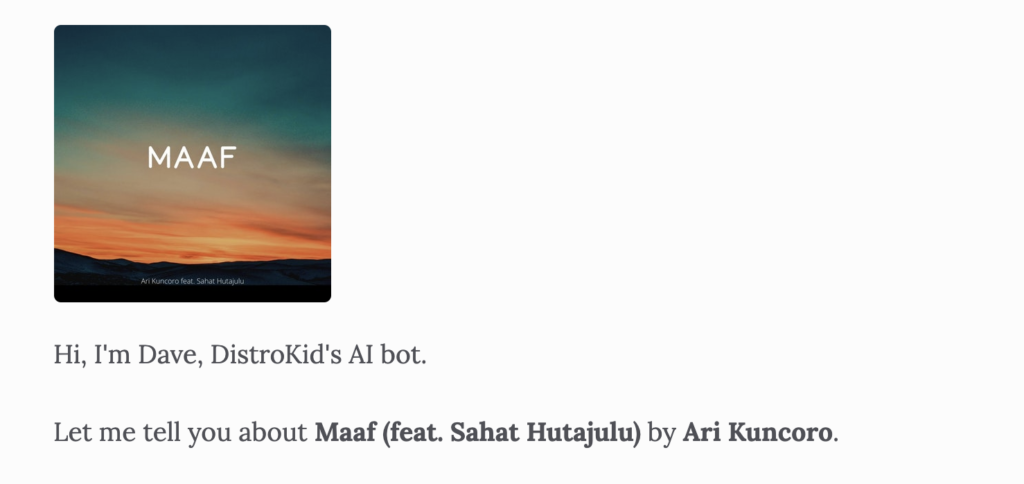 Hi, I'm Dave, DistroKid's AI bot.
Let me tell you about Maaf (feat. Sahat Hutajulu) by Ari Kuncoro.
Maaf (feat. Sahat Hutajulu) is 3 minutes and 28 seconds long. It's in the key of D-sharp minor and the time signature is 4 beats per measure. Loudness is -16.18 db and the tempo is around 90.03 bpm.
Acousticness: 32% – Track isn't acoustic
Danceability: 79% – Track is good for dancing
Instrumentalness: 0% – Likely isn't instrumental
Energy: 36% – Track is on the mellow side
Speechiness 6% – Probably doesn't contain talking
Liveness: 11% – Track was recorded in a studio (not live)
Valence: 13% – Vibe is sad, depressed, and/or angry
Listen to Maaf (feat. Sahat Hutajulu) on Spotify
Dave memberikan analisis yang dapat dibaca di link berikut.
Kita akan bedah lagi lebih dalam di tulisan besok atas penerawangan Dave AI. Sekilas cukup sesuai, meskipun ada hal-hal yang kurang saya setujui, terutama dalam variabel Valence.
P.S. Buat yang hobi berkarya, khususnya dalam pembuatan musik atau lagu, saya rekomendasikan Distrokid sebagai music distributor Anda. Very simple and straightforward.
Kalideres, 7 Mei 2021